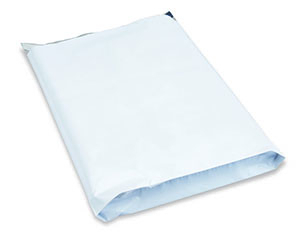 Gusseted Expandable Poly Mailers
Made from three layers of co-extruded film for heavy duty strength, tear resistant and moisture proof expandable poly bags ideal for shipping larger size items or packages that require extra space to fit in
These double cohesive lip tape poly mailers are perfect solution for online retailers when they accept returns
Available in multiple standard sizes.
The surface of the material is suitable for writing and sticking label
Anti-static metallic liner for safety and comfort
2.5 mil thickness
Shipping efficient because of its light weight and standard dimensions
Made in the USA

Our Gusseted Expandable Poly Mailers are perfect for businesses that need a durable and reliable shipping solution. These mailers feature an expandable side gusset, allowing you to fit more items into the envelope with ease. They are constructed from high-quality polyethylene material that is tear and water resistant, providing plenty of protection for your products during transit. They also feature a self-seal closure for quick and easy packing, so you can get your packages out the door faster. With our Gusseted Expandable Poly Mailers, you can trust that your items will arrive safe and sound!
Gusseted Expandable Poly Mailers ***