Free shipping in 3 days
Fastest turnaround time, best quality
Low minimum orders
Orders start from 10 poly bubble mailers and up
Full color printing
Print as many colors as you want at no extra charge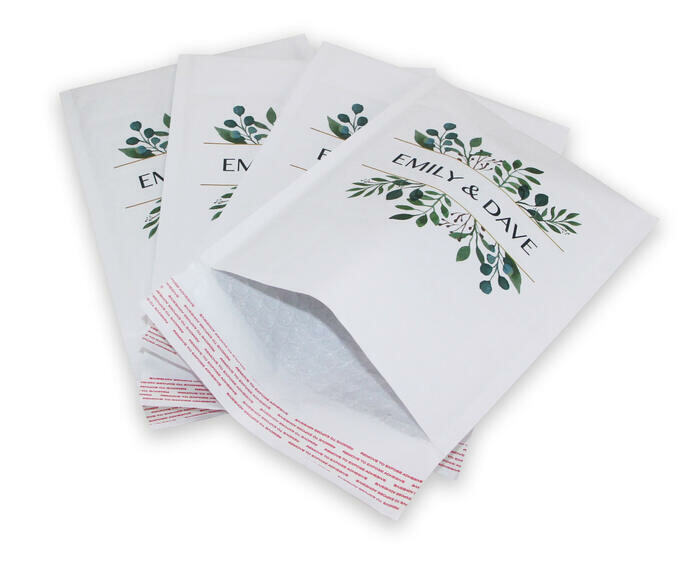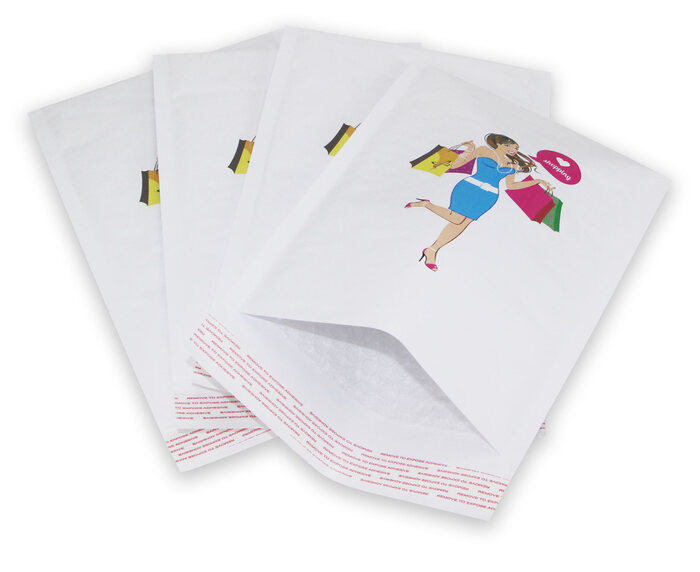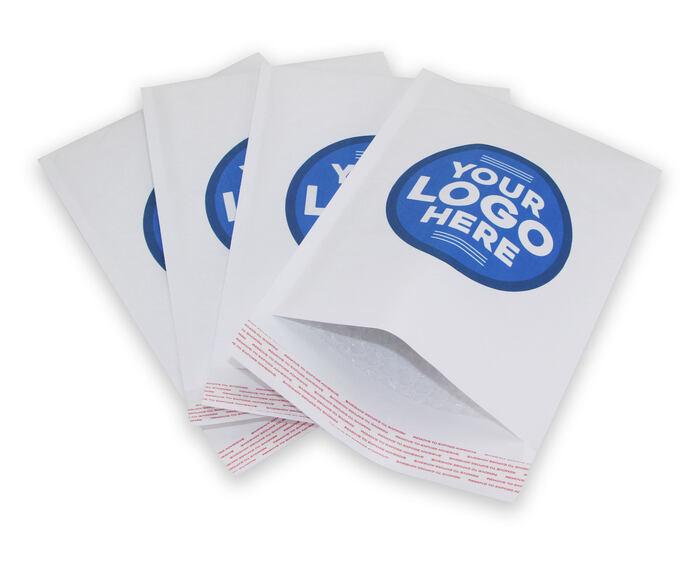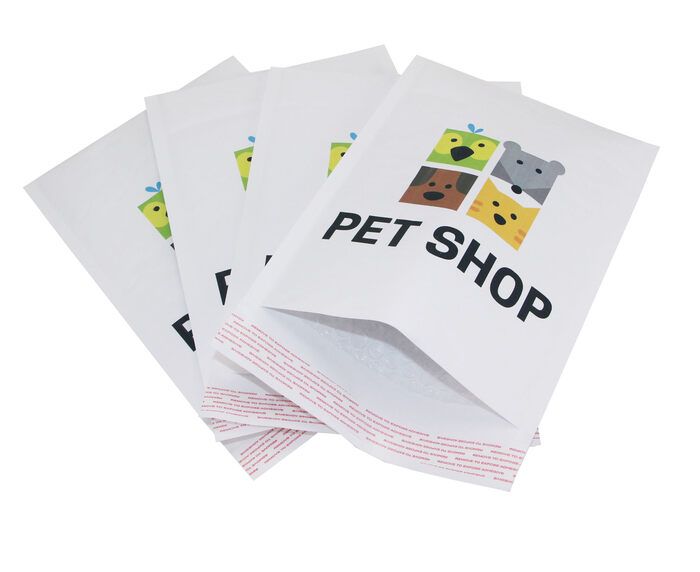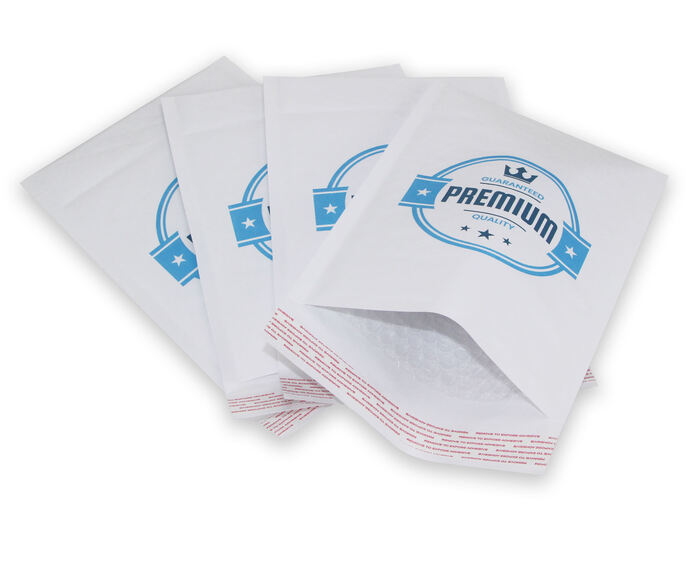 Free samples, full-color printing, free shipping in 3 days.
Why you should use custom printed poly bubble mailers? Unlike flat poly mailers, this type of shipping bags provides better protection for your product during transit because of the cushioning made of 3/16'' bubble lining. The second reason why you must choose a custom printed poly mailer is the printed images on poly bubble envelope is better protected from rains or water touching the surface. Print will stay intact, while the ink may smear when contacting with liquids on Kraft Bubble Mailers, for example. Because the exterior of the poly shipping bag with bubble lining is made of PET, the ink will not leak under any weather circumstances. Custom printed poly bubble bags can be slightly more expensive than kraft bubble mailers, but it is totally worth it. This is the option, which perfectly suits premium level branding, when the shipping bags can serve as a platform for your marketing and advertising. A sleek print of your logo or any artwork on custom poly bubble mailers is a creative way to do marketing. Using poly bags for shipping is not new, but shipping in customized poly bags is a trendy thing. Get your poly shipping bags branded today within minutes and enjoy personalized bags doing the marketing job.
Whatever you sell, custom mailer bags are the efficient solution in terms of marketing and advertising. Use the poly shipping bag to represent your brand with each sale. In the world of printed mailers, customized poly mailers are known for durability, but with bubble lining get extra cushioning that will protect your good while in transit.
Enjoy the premium way of personalizing your poly shipping mailers with Zebra Pack.