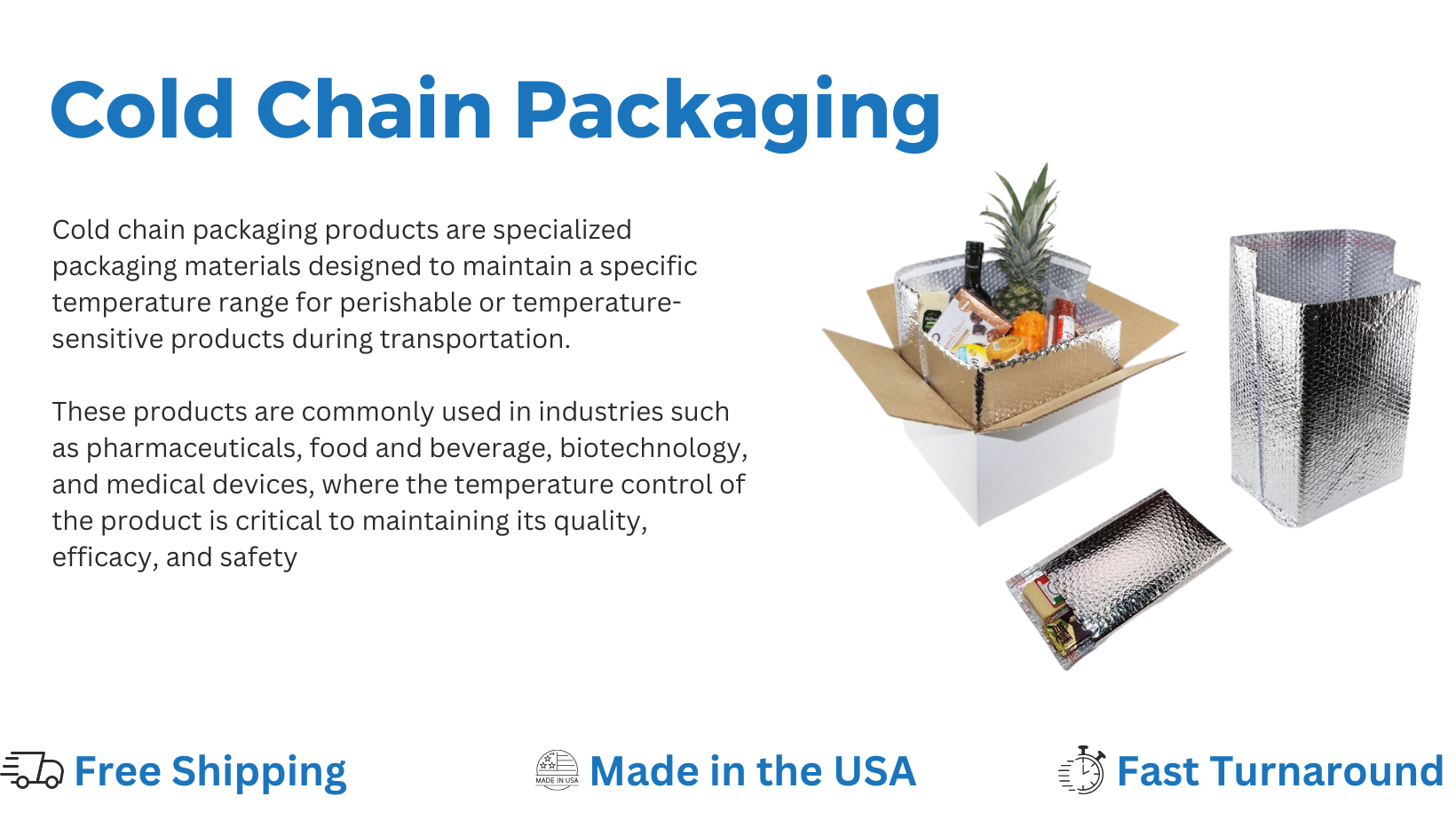 Thermal Insulated Metallic Bubble Mailers or Box liners, Cold Chain Packaging Supplies.
Insulated packaging products, also known as cold chain packaging products, are an essential tool for maintaining the quality and safety of perishable and temperature-sensitive products. They are critical components in ensuring end-to-end cold chain integrity and are necessary for companies involved in the transportation, storage, and handling of temperature-sensitive goods.
Cold chain packaging products are used in industries such as pharmaceuticals, food and beverage, biotechnology, and medical devices. These products come in various forms such as insulated shipping containers, refrigerants, PCM packs, and vacuum insulated panels, among others. They are made from high-quality materials that provide excellent insulation and can maintain the necessary temperature range for varying periods, depending on the product's requirements.
Below You Can Choose Between Different Sizes of Thermal Insulated Bubble Bags and Box Liners