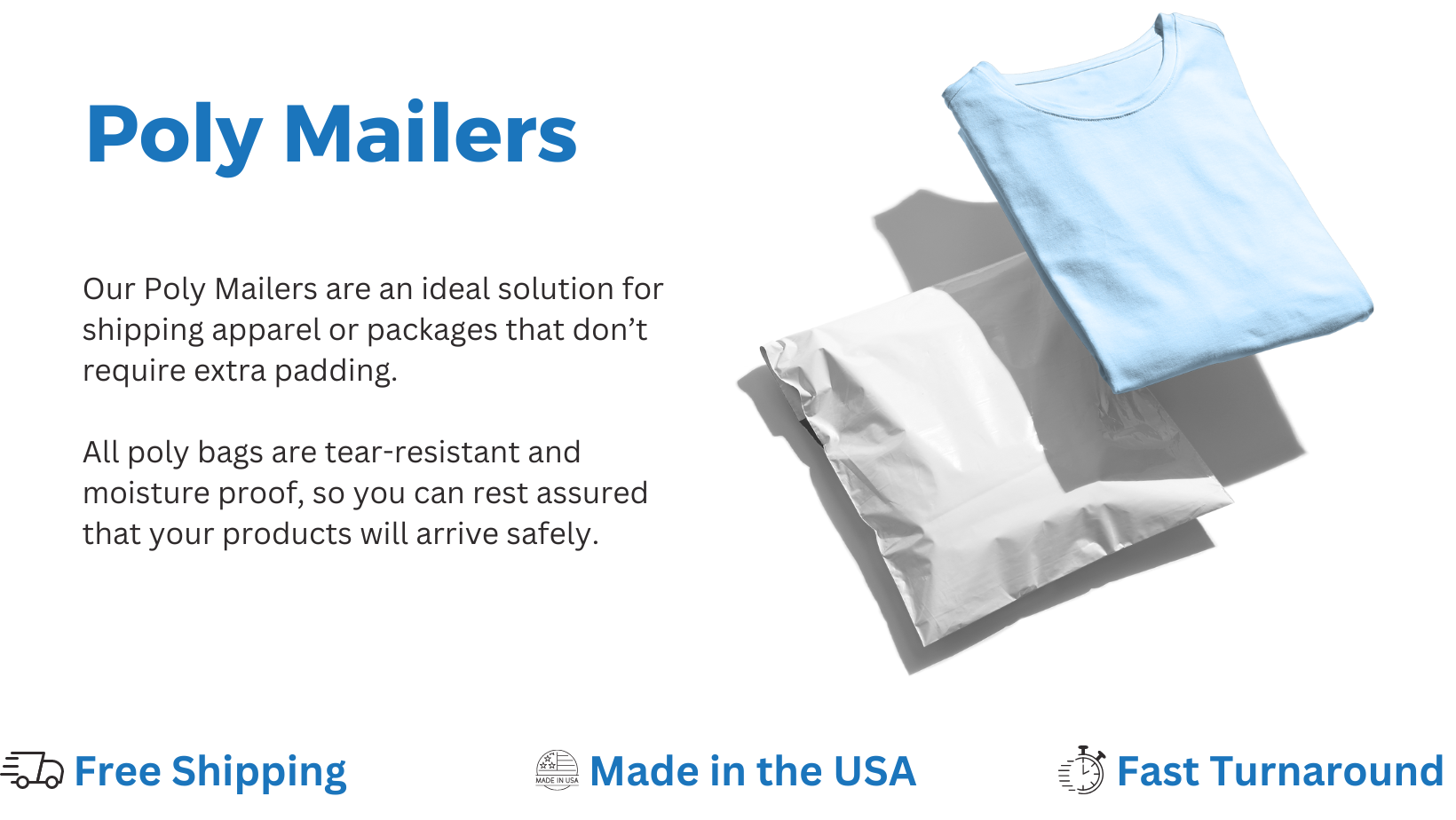 Poly Mailers, Poly Shipping Bags
Our Poly Mailers are the ideal solution for your shipping needs. They're tear-resistant and moisture-proof, making them ideal for shipping apparel or packages that don't require extra padding.
Choose from multiple standard sizes to suit your needs, with a surface that is suitable for writing and sticking labels. An anti-static metallic liner provides safety and comfort, while the 2.5 mil thickness makes these bags ultra-durable.
Shipping is made easy and efficient thanks to their lightweight material and standard dimensions. Trust our Poly Mailers to provide the perfect protective packaging solution for any business.
I If you're looking for custom printed poly mailers, please click here!